UCAS's June deadline statistics are out today, giving us the first complete look at all applications submitted within the UCAS Main Scheme (i.e. before Clearing).
With over 3 million applications submitted by almost 700,000 applicants this cycle, every provider tariff group has seen growth in applications.
In the market for UK-domiciled 18 year olds the higher tariff group continues the stellar growth trajectory it's been on for the past decade, particularly since the lifting of student number controls.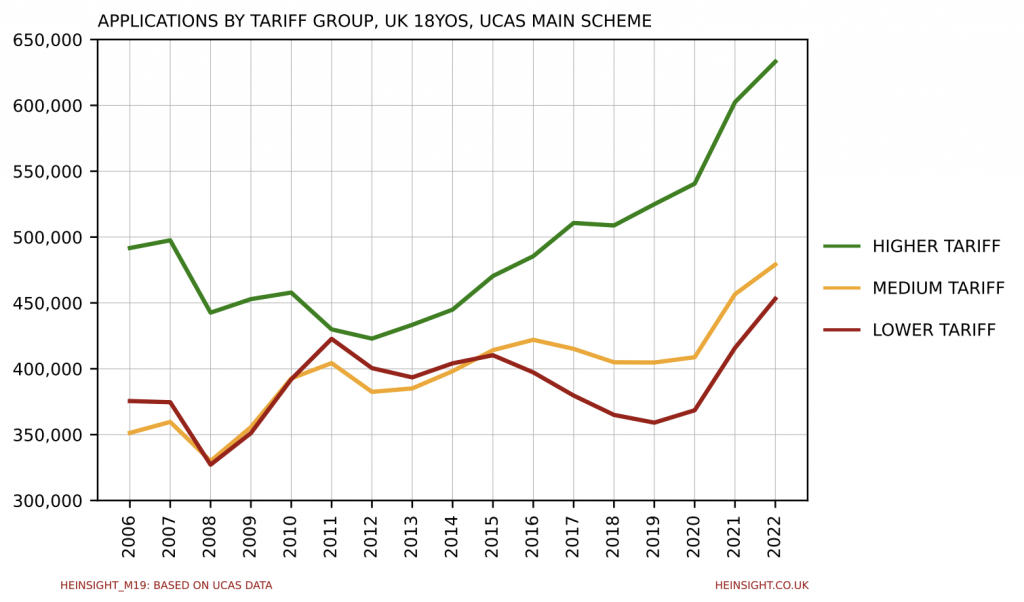 In terms of market share however, the higher tariff group appears to have plateaued and now be dipping slightly, allowing the lower tariff group the reprieve of some growth after years of decline.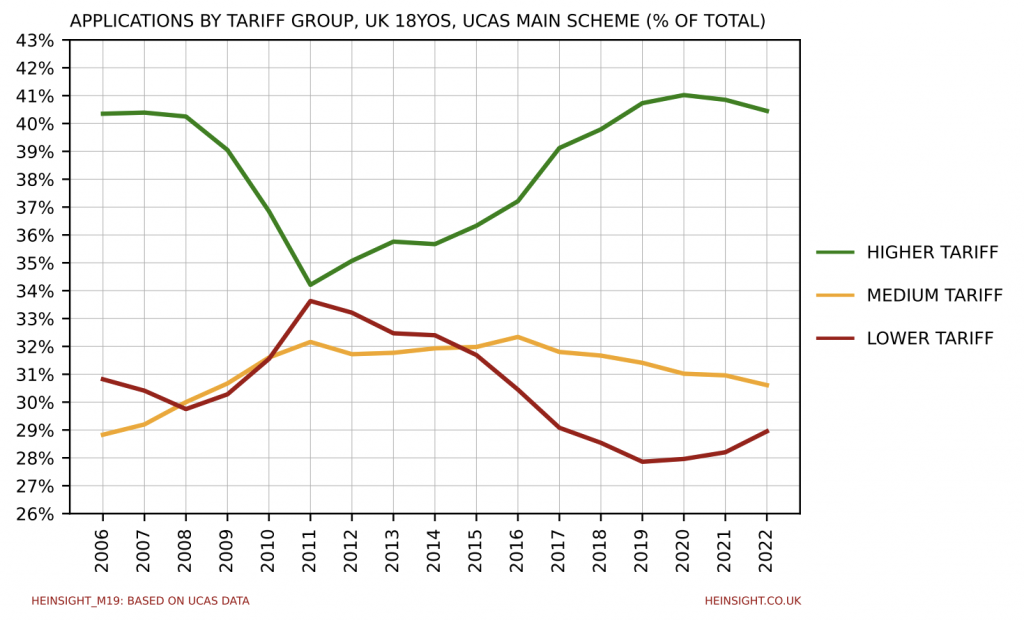 Applications from those outside the UK have meanwhile also grown for all. With approx 605,000 applications in total from non-UK domiciled applicants the sector has almost recovered from the sharp drop off in applications from the EU in the 2021 cycle, bringing it a whisker away from it's all time high of 610,000 in 2020.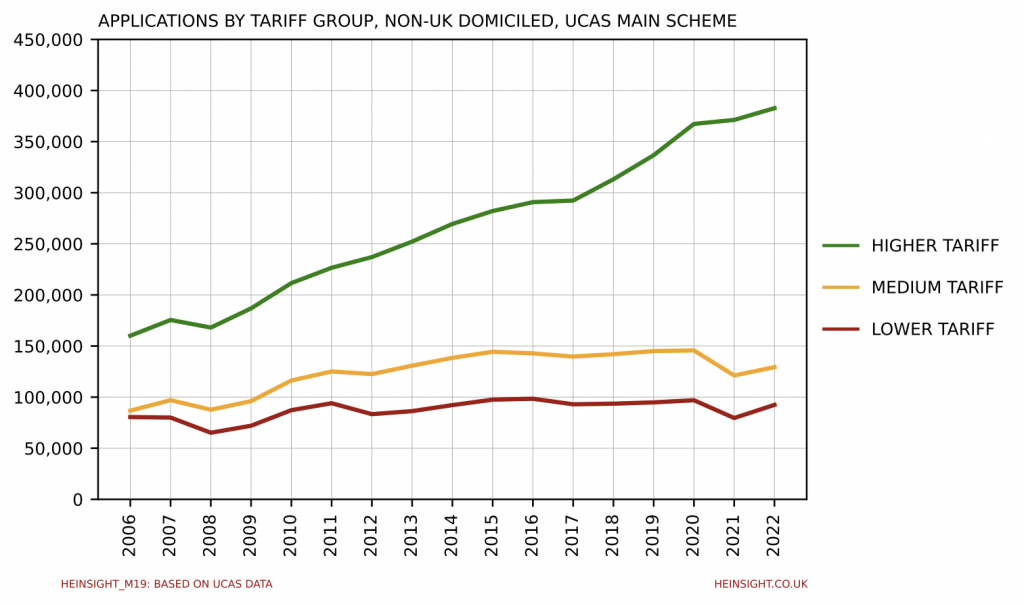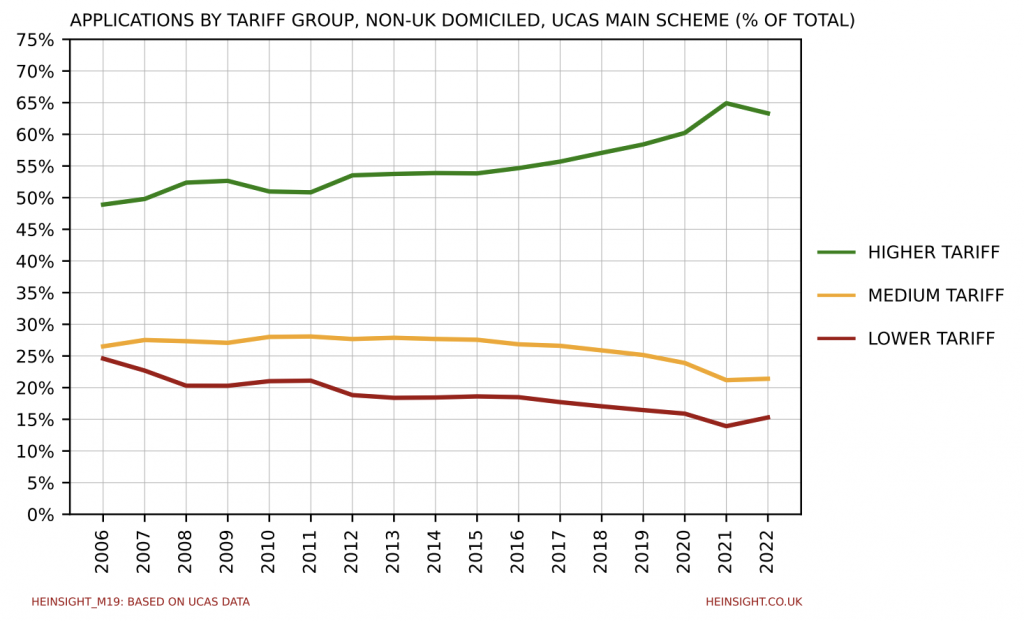 Excluding those EU-domiciled applicants and just looking at applications from the rest of the world shows a persisting long term trend of rapid growth for the higher tariff group and only very recent growth for the medium and lower tariff groups.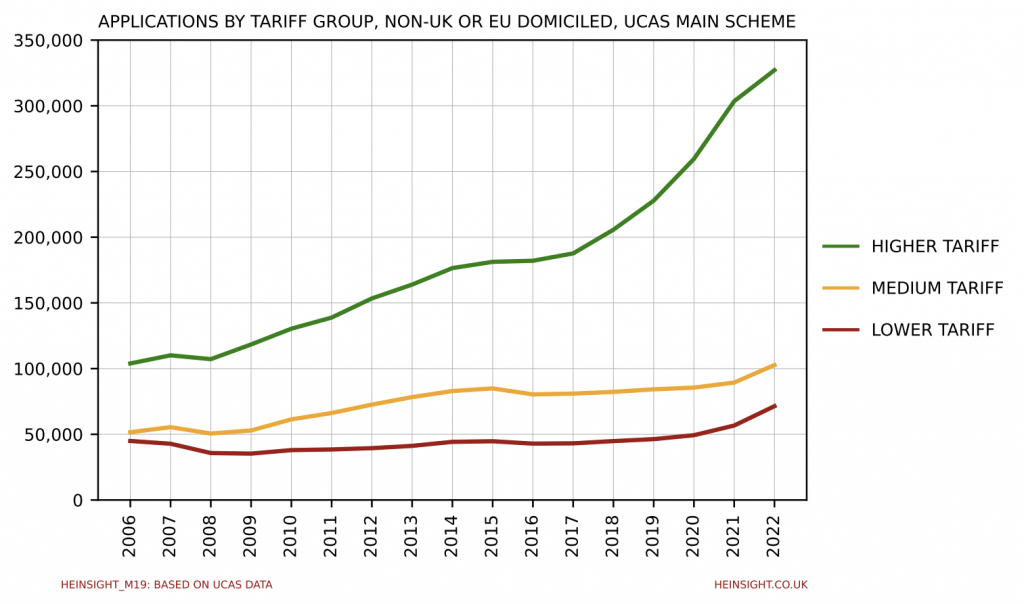 Despite the higher tariff group's growth however, as with home applicants its overall market share has dropped, which is the first such drop for the group since at least 2006.