Last month we posted about the falling value of the English undergraduate tuition fee, charting how inflation was eroding the real terms value of the tuition fee cap. Since then, the Bank of England has published its latest forecasts for inflation over the next few years and is expecting CPI to peak at 13.1% at the end of 2022.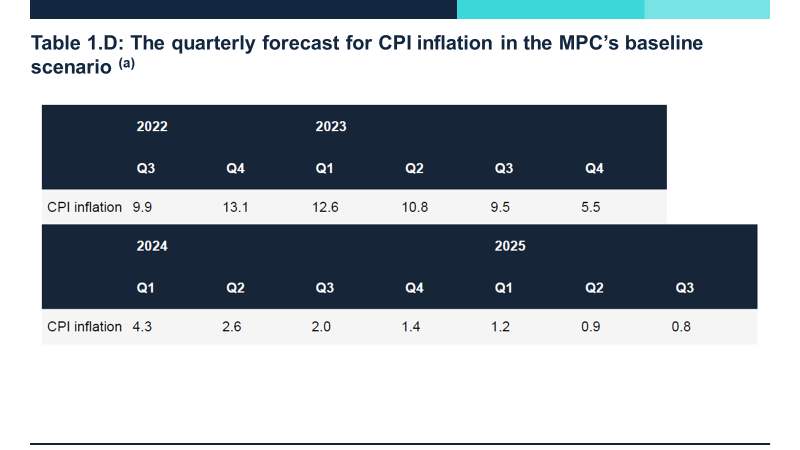 We've updated our chart to show the impact of this forecast, should it come to pass, up to the end of 2023.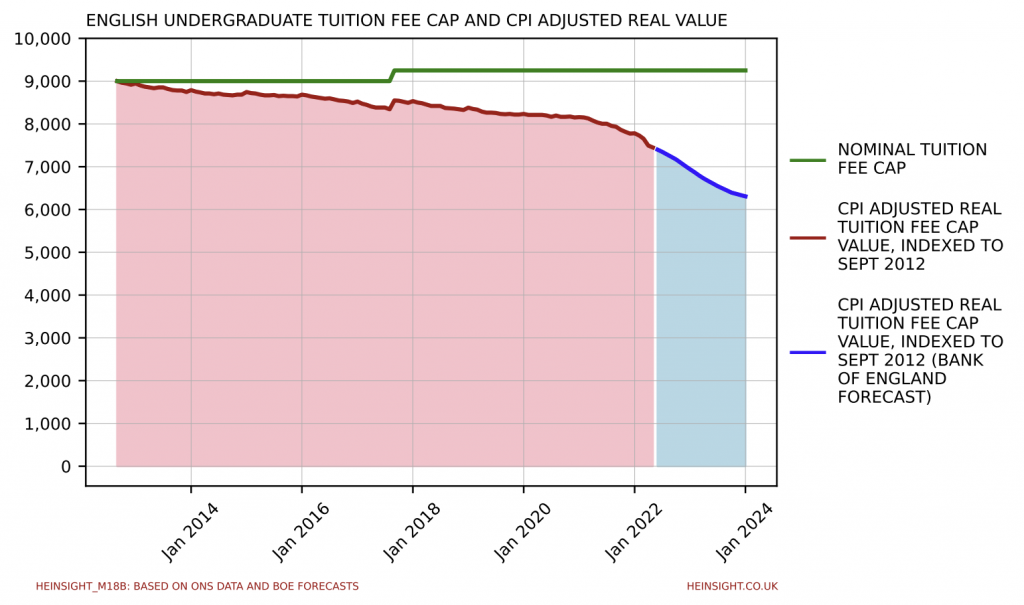 In the forecast scenario, the £9,250 English tuition fee cap would be worth only £6,300 in 2012's money by the end of next year. This would represent a reduction in funding of approx. 30% since the current funding regime was implemented.