UCAS's October deadline statistics, released this week, show that the total number of Medicine applicants has fallen by 9.7%, with the number of UK applicants having fallen by 10.8%.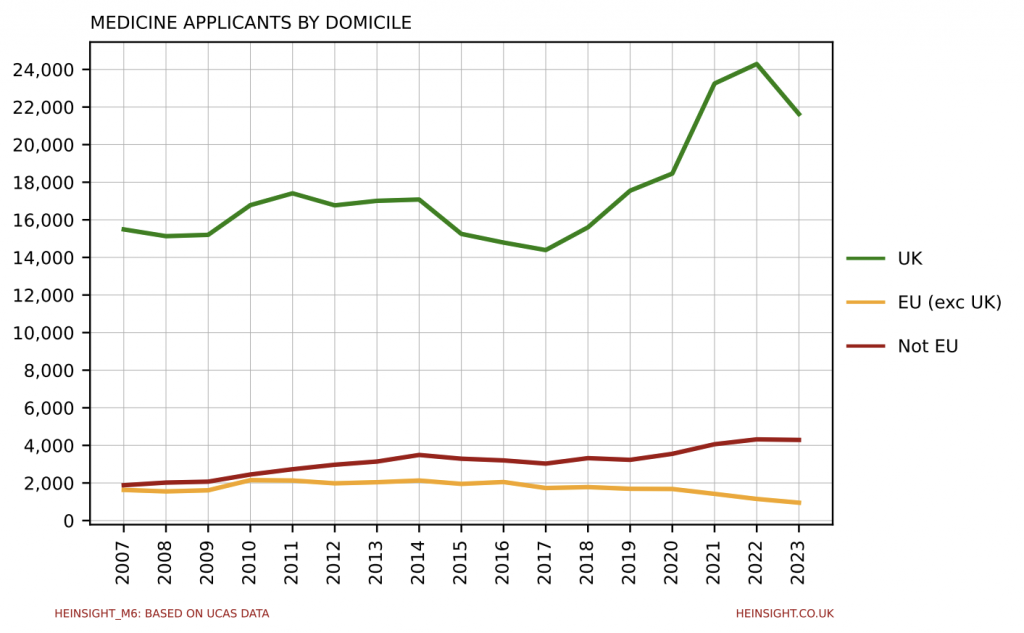 This represents the first time that the number of Medicine applicants has fallen year-on-year since the 2017 cycle. You'll recall that last year the number of new UK applicants decreased slightly but were outweighed by a surge in 'reapplicants'. This cycle, these reapplicants have fallen back slightly and the drop in first time applicants has been much more substantial.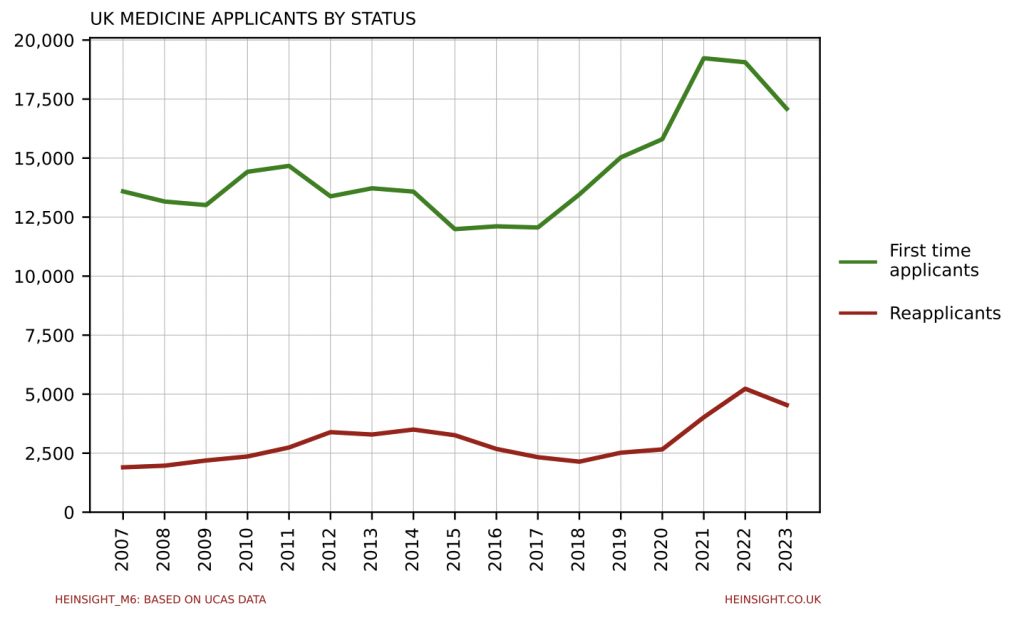 Note however that reapplicants still remain a significantly larger proportion of the total UK Medicine applicant pool than they did prior to the pandemic.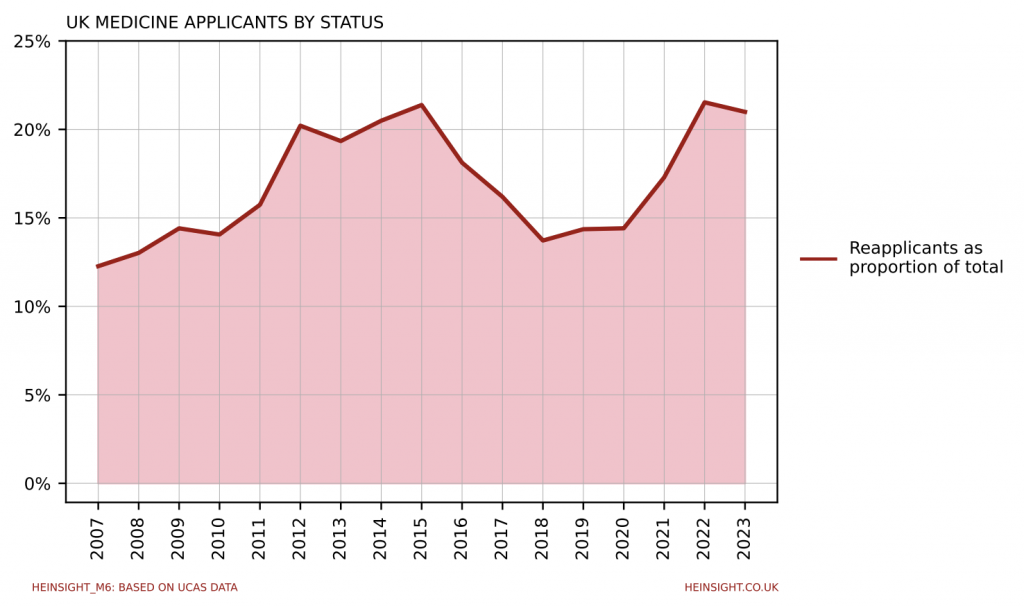 All other things being equal, we might expect the uptick in the number of 18 year olds in the UK population to manifest in growth in the number of Medicine applicants. First time applicants are however falling as a proportion of total 18 year olds, having hit their peak in the 2021 cycle.