UCAS' October deadline statistics, released this week, make for interesting reading as ever. The number of UK applicants to Medicine has risen by a further 4% after last year's huge increase, bringing the size of the applicant pool to a new all time high.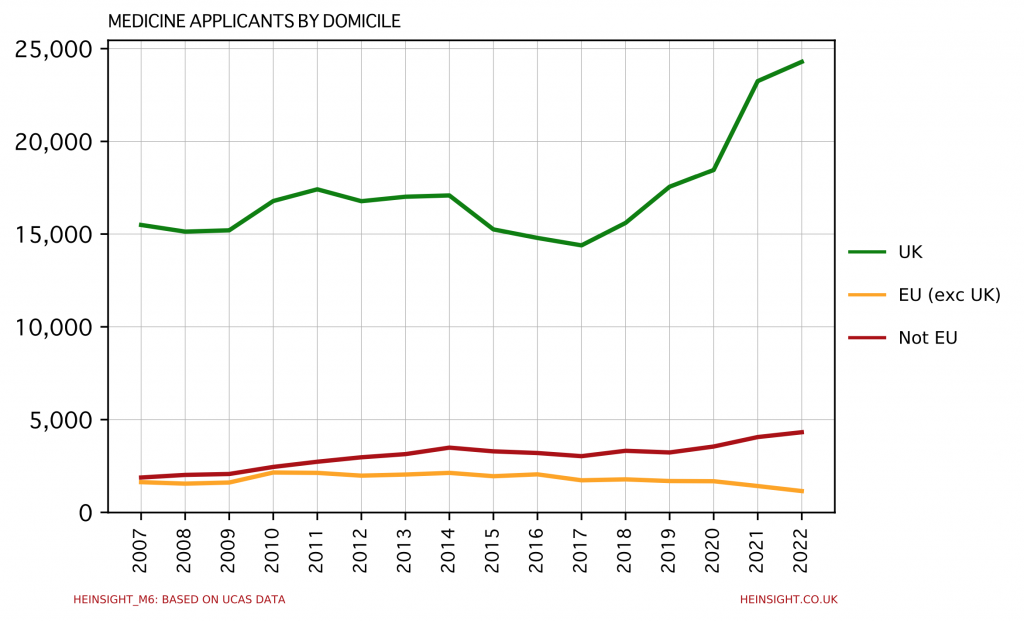 Breaking out first time applicants from what UCAS terms 'reapplicants' however reveals a more complex picture. Whilst the former group have actually marginally fallen in number, the latter have driven all of the growth seen in our headline figure.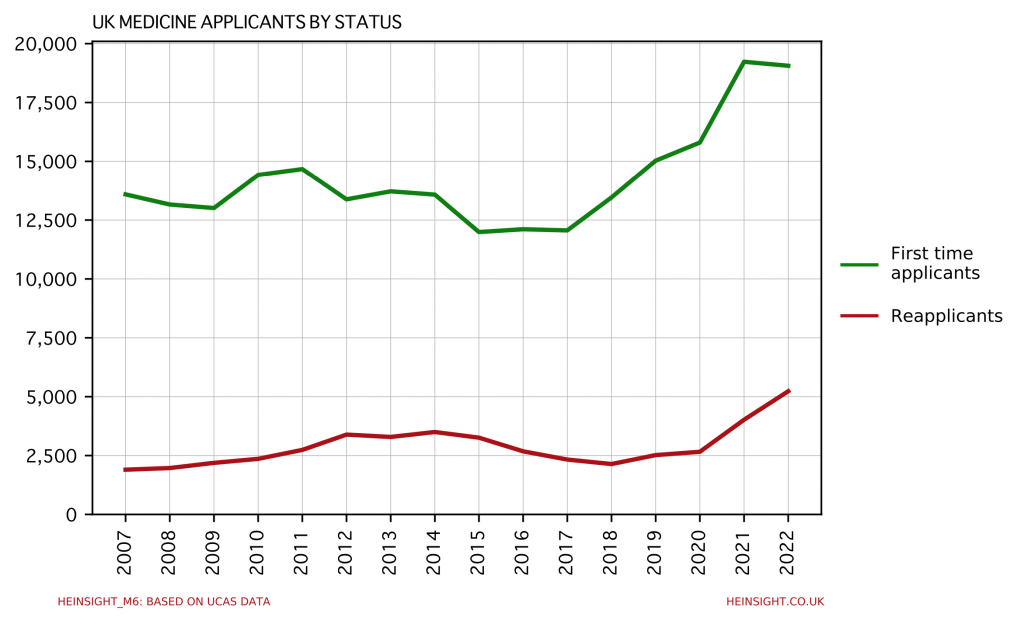 Plotting the reapplicant group as a proportion of the total UK medicine applicant pool shows a rise from 14% pre-covid to 22% now, returning the group back to the level of the previous peak seen in the 2015 cycle.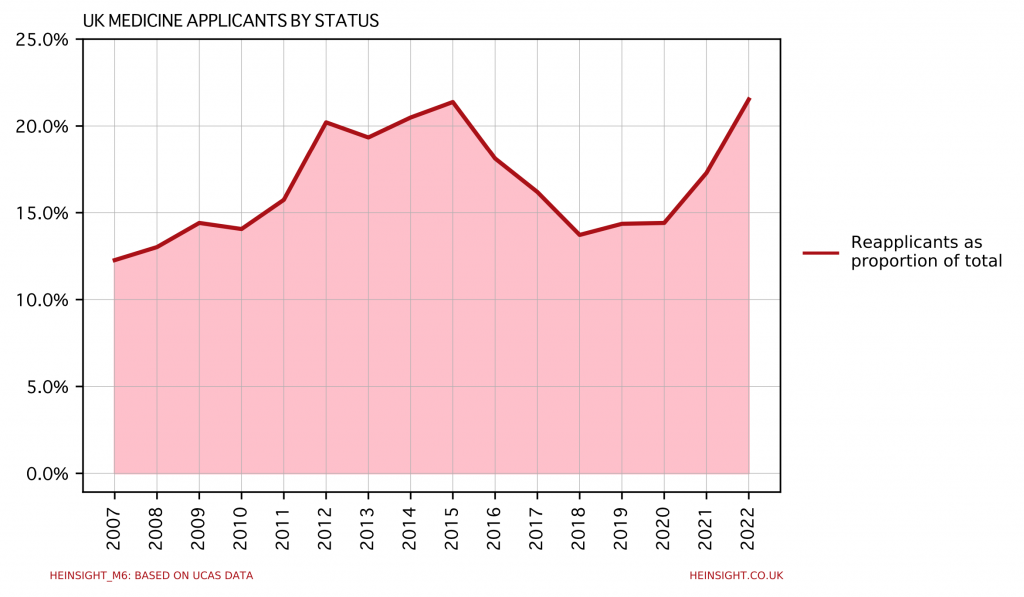 UCAS' definition of reapplicant here doesn't require these individuals to have applied to Medicine before, just that they have submitted an application to any course through UCAS in a previous cycle. So these aren't necessarily those who have already been turned away by a medical school, although they will be a component of this group. Another component however, and likely the one driving this growth, will be those who previously applied for non-medicine courses but having benefitted from the increasingly generous awarding of grades in the past two years have now returned with new aspirations.
With this same grade generosity having pushed many medical schools over capacity in the 2021 cycle and their offer making in this cycle likely to be even more cautious than normal as a result, these reapplicants chances of securing a medicine place unfortunately may not be a high as they're hoping – even if they're sitting on top grades.